Pr. Casanova de la Vallée des Dieux
HCM normal 30.06.2009
HCM - Mild 08.06.2010
HCM - MildSphynx 29.08.2011
I have for several years said, that when I was no longer breeding NFC's I would like to own a Sphynx. I haven't stopped breeding - but then I was asked if I would be interested in giving Casanova a new home. And asked that way, I just had to say yes. So I went to Sweden to pick up my new sweetheart.
Many people find Sphynxes ugly and that was part of the reason for his new name "Grimling" - in Danish grim means ugly, and the last -ling of the name is an end that tells, that the first part is smallish! I also thought he looked a bit like a Gremlin (from the movie) - so I put those 2 words together and got a Grimling.
He has completely stolen my heart....
July 2009 - a new name has been added - he now goes under the name Grisling - which means "Piglet" :-)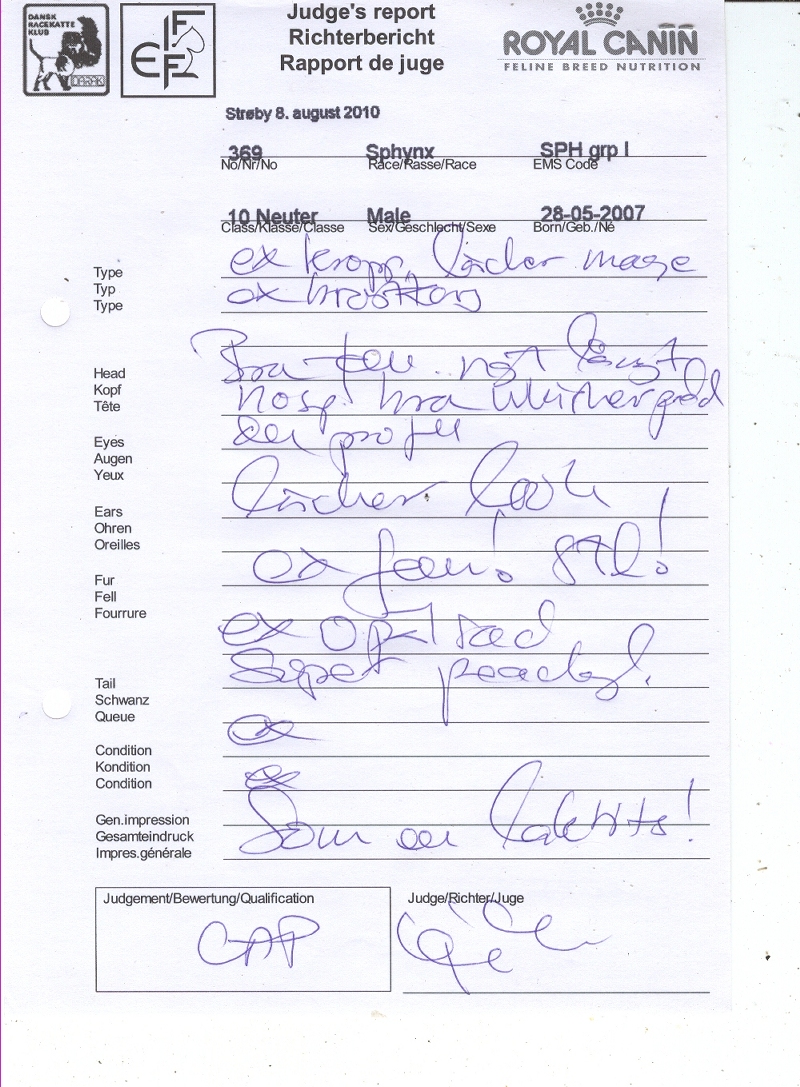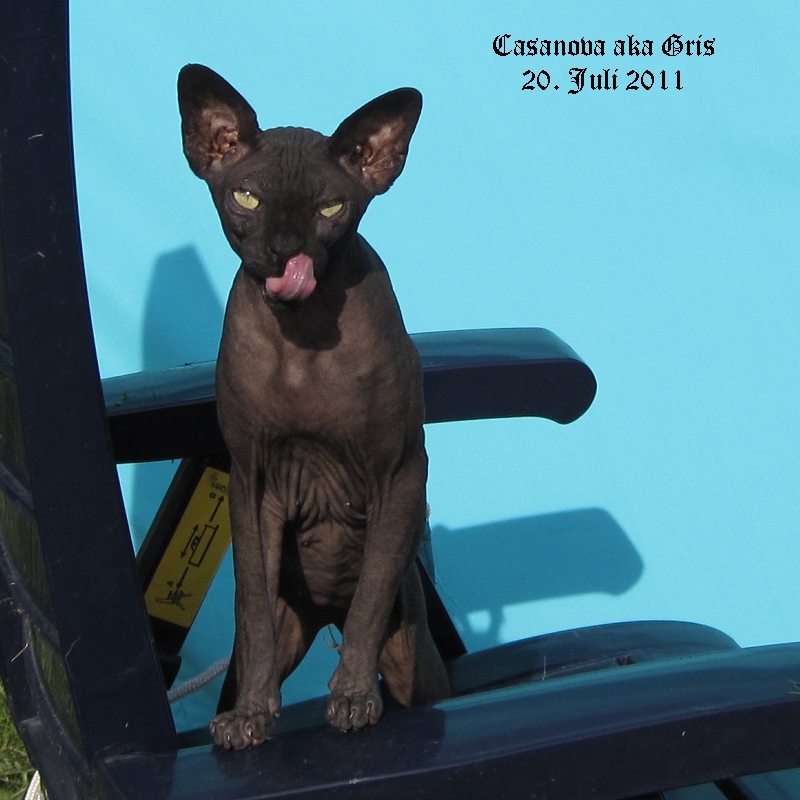 2010 - Took him to a show - and he got his certificate - I am so proud of him..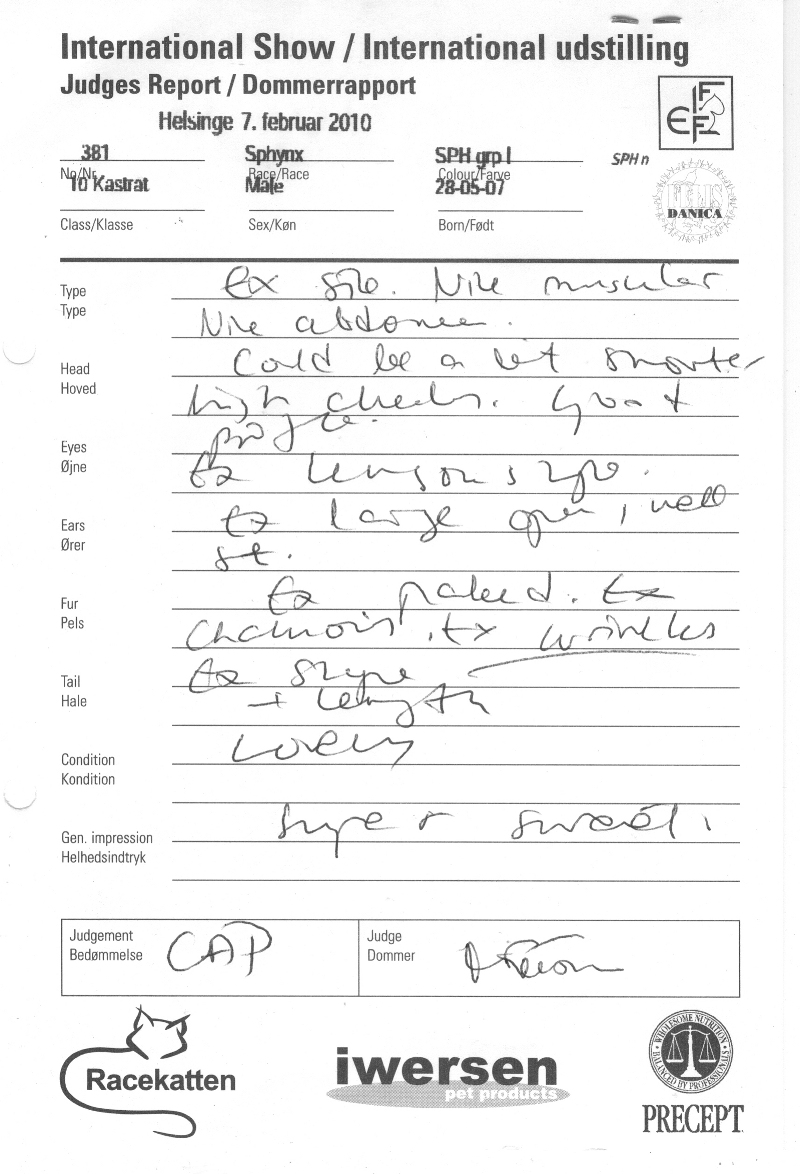 | | |
| --- | --- |
| | July |
| | |
| | |
| | |
| | June |
| | May |
| | And then came April, much warmer, and oh, this is fun! |
| | |
Here Grimling is visiting the outrun - but I think he found it to be a bit cold this day :-)